From discussing what system is right for your needs and your budget, to personally delivering your system to you, to explaining how to take advantage of your new piece of technology, we are there to make sure you get the best deal and most importantly, how to understand how to use what you are receiving to its full potential.

We can also Help you with your website, hosting and setting up your website with email. GPTSCOMPUTERS Inc. will help you design and build it for you. We also Install, Implementing and support.

Microsoft Server Products File, Web, and Email servers Microsoft Operating Systems NAS, Virus, and firewalls Microsoft Products Linux Computers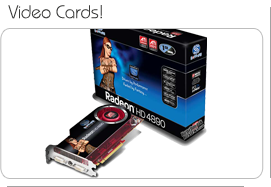 Is your computer slow when moving between pictures? Does your screen stutter when watching a DVD? Are games slow? You can probably notice that pages take a while to refresh, that's because you need more video RAM. If you work with pictures or images or play games a lot you need a more powerful video card with more memory. Scared to open up your computer? Have you already opened it and found a mess of cables and devices? Don't know where to start? No problem.

Let GPTSCOMPUTERS Inc. install your new Video Card. We service your area with onsite support. We remove dust and dirt from the inside of your computer case, including fan, vent hole and cards. Install new Video Card, install driver and software Setup card for optimal performance.